Overview
Arch pain is felt on the underside of your foot between the heel and ball. The purpose of the arch is to transfer your body weight from heel to
toe
, and pain is the result when the arch doesn?t function properly. Your foot actually contains two arches: the longitudinal arch which runs the length of your foot, and the transverse arch (also known as the metatarsal arch) which spans the width of your foot. There are 24
bones
which create the arches and these
bones
are held together through their unique interlocking shapes and ligaments. The muscles and the plantar fascia (a broad band of fibrous tissue which runs from the heel to the toes) provide secondary support, and fat pads help to absorb impact and bear your weight. If any of these structures or their interaction are damaged or faulty, arch pain may occur. The most common cause of arch pain is plantar fasciitis, an inflammation of the plantar fascia. You may also suffer arch pain if you have a structural imbalance in your foot or suffer from arthritis. But arch pain may also result from stepping on a rock or when someone steps on your foot. This force may cause an injury such as a bone fracture or damage to the supporting muscles, ligaments, or tendons underneath your foot.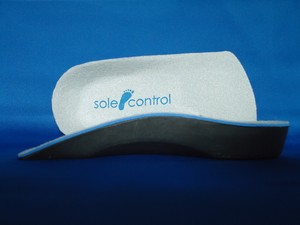 Causes
The more common specific causes of arch pain (arch strain)
tend
to be Plantar fasciitis (strain of the plantar fascia - a strong ligament that supports the arch. Foot strain from a pronated /
flat
foot or high arched foot. Osteoarthritis of the joints in the mid-foot. Poor or improper footwear (high heels or athletic shotes). Tarsal tunnel syndrome (a pinched nerve at the ankle that refers to pain in the arch). There are two arches in each foot. The longitudinal arch runs the length of your foot, and the transverse arch runs across the width of your foot. The arches are made up of ligaments, which keep the
bones
of your foot in place. Arch pain can occur in one or both arches, but occurs most commonly in the longitudinal arch. If this arch pain (arch strain) condition is left untreated and strain on the longitudinal arch continues, a
bony
protrusion may develop, known as a heel spur. It is important to treat the condition and seek a proper consultation.
Symptoms
Symptoms include pain which is often described as a burning pain radiating into the arch of the foot, heel and sometimes the toes. Pins and needles or numbness may be felt in the
sole
of the foot. Pain may be worse when running or when standing for long periods of time and often worse at night. The area under the medial malleolus on the inside of the ankle may be tender to touch.
Diagnosis
To come to a correct diagnosis, your podiatrist will examine your foot by using his or her fingers to look for a lump or stone bruise in the ball of your foot. He or she will examine your foot to look for deformities such as high or low arches, or to see if you have hammertoes. He or she may use x-rays, MRIs (magnetic resource imaging), and CT scans to rule out fractures and damage to ligaments, tendons, and other surrounding tissues. Your doctor will also inquire about your daily activities, symptoms, medical history, and family history. If you spend a lot of time running or jumping, you may be at a higher risk for pain in the bottom of your foot. These diagnostic tests will help your doctor come to a proper diagnosis and create an appropriate treatment plan.
Non Surgical Treatment
Initial treatment of the tear will focus on symptom relief. This may involve the use of anti-inflammatory medications, strapping of the
toe
, off-loading padding, altered footwear and activity modification. Following this treatment will focus on the underlying causes of the problem, such as
flat
feet, bunions and hammer toes. Your podiatrist will perform a thorough biomechanical assessment to determine the best course of action to offload the forefoot and decrease the mechanical stress on the area. This injury usually occurs gradually and is best treated in the early stages. Often a customised soft full length orthotic and footwear modifications can prevent the problem from progressing. Occasionally surgery needs to be performed, either frank repair of the plantar plate or in chronic cases a resection osteotomy may be suggested.
Surgical Treatment
Tendon transfers: Too much pull of certain muscles and tendons is often the cause of the deformity related with a cavus foot. Moving one of these muscles or tendons may help the foot work better. In addition, patients with a cavus foot may have weakness in moving the foot up, which is sometimes called a foot drop. In these cases, a tendon from the back of the ankle may be moved to the top of the foot to help improve strength. Correcting the deformity of the foot may not be possible with soft tissue procedures alone. In these instances, one or more bone cuts (osteotomies) may be needed. Instead of a bone cut, a fusion (arthrodesis) procedure may be used. A fusion removes the joint between two
bones
so they grow together over time. During a fusion the
bones
may be held in place with plates or screws. Calcaneal osteotomy: This procedure is performed to bring the heel bone back under the leg. This is needed if correction of the deformity in the front of the foot does not also correct the back of the foot or ankle. A calcaneal osteotomy can be performed several ways and is often held in place with one or more screws. Sometimes patients have a deformity that has caused damage to the joints. In these cases, soft tissue procedures or bone cuts may not be enough, and it may be necessary to eliminate the joint. Clawed toes are a common problem with cavus foot deformity. This can be treated with tendon surgery, fusion or removal of part of the
toe
bones
. Following surgery the toes are often temporarily held in place with pins.
Stretching Exercises
Easy Beginner Version. Start with your bare foot on a
flat
surface
, toes spread out. Place a penny under the ball of your foot and the end of a pen under the middle of your arch (sticking out from the inside of your foot). Activate your arch by flexing your arch muscle. You should feel the muscles on the ball of your foot pushing down on the penny, but your arch shouldn't be pushing down on the pen. These tools help you (1) avoid rolling your foot and (2) avoid pressing down with your toes (as an extra tip, you can slide a business card under your toes before doing the exercise-when you activate your arch, you should be able to slide the business card out easily with your fingers). Do your best to keep your toes relaxed. Advanced Version. Once you're ready to move on, you can try this advanced version. It builds on the above exercise to incorporate full body twisting and balance, helping you to maintain proper arches while you move. Using the same ideas from above, stand on a
flat
surface
in your bare feet with a penny under the ball of your foot and the end of a pen under your arch. This time, stand with your back a few inches away form a wall or a door. Lift your other leg (the one without the penny or pen) and stand on one foot. Use the wall for balance, if necessary. Lift one arm and stretch it across your body until you touch the wall or door on the opposite side, maintaining a straight back. Keep your foot straight and your arch on the penny but above the pen. Your arch will want to follow the movement and roll off, but you will need to activate it to stay stable during the movement. Lift your other arm and stretch it across the opposite side of your body, still keeping your arch in place.