Overview
Acquired flatfoot deformity caused by dysfunction of the posterior tibial tendon is a common clinical problem. Treatment, which depends on the severity of the symptoms and the stage of the disease, includes non-operative options, such as rest, administration of anti-inflammatory medication, and immobilization, as well as operative options, such as tendon transfer, calcaneal osteotomy, and several methods of arthrodesis.


Causes
A person with flat feet has greater load placed on the posterior tibial tendon which is the main tendon unit supporting up the arch of the foot. Throughout life, aging leads to decreased strength of muscles, tendons and ligaments. The blood supply diminishes to tendons with aging as arteries narrow. Heavier, obese patients have more weight on the arch and have greater narrowing of arteries due to atherosclerosis. In some people, the posterior tibial tendon finally gives out or tears. This is not a sudden event in most cases. Rather, it is a slow, gradual stretching followed by inflammation and degeneration of the tendon. Once the posterior tibial tendon stretches, the ligaments of the arch stretch and tear. The bones of the arch then move out of position with body weight pressing down from above. The foot rotates inward at the ankle in a movement called pronation. The arch appears collapsed, and the heel bone is tilted to the inside. The deformity can progress until the foot literally dislocates outward from under the ankle joint.

Symptoms
Pain and swelling behind the inside of your ankle and along your instep. You may be tender behind the inner ankle where the posterior tibial tendon courses and occasionally get burning, shooting, tingling or stabbing pain as a result of inflammation of the nerve inside the tarsal tunnel. Difficulty walking, the inability to walk long distances and a generalised ache while walking even short distances. This may probably become more pronounced at the end of each day. Change in foot shape, sometimes your tendon stretches out, this is due to weakening of the tendon and ligaments. When this occurs, the arch in your foot flattens and a flatfoot deformity occurs, presenting a change in foot shape. Inability to tip-toe, a way of diagnosing Posterior Tibial Tendon Dysfunction is difficulty or inability to ?heel rise? (stand on your toes on one foot). Your tibialis posterior tendon enables you to perform this manoeuvre effectively. You may also experience pain upon attempting to perform a heel rise.

Diagnosis
It is of great importance to have a full evaluation, by a foot and ankle specialist with expertise in addressing complex flatfoot deformities. No two flat feet are alike; therefore, "Universal" treatment plans do not exist for the Adult Flatfoot. It is important to have a custom treatment plan that is tailored to your specific foot. That starts by first understanding all the intricacies of your foot, through an extensive evaluation. X-rays of the foot and ankle are standard, and MRI may be used to better assess the quality of the PT Tendon.

Non surgical Treatment
There are many non-surgical options for the flatfoot. Orthotics, non-custom braces, shoe gear changes and custom braces are all options for treatment. A course of physical therapy may be prescribed if tendon inflammation is part of the problem. Many people are successfully treated with non-surgical alternatives.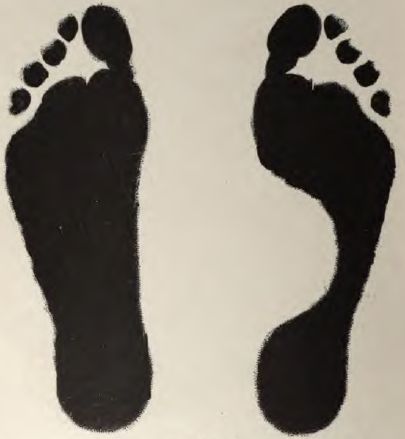 Surgical Treatment
In cases of PTTD that have progressed substantially or have failed to improve with non-surgical treatment, surgery may be required. For some advanced cases, surgery may be the only option. Your foot and ankle surgeon will determine the best approach for you.